Health and Wellness Coaching
Connect, Collaborate, Create your Vision and Plan TODAY in order to Thrive Tomorrow!
A key value and practice within Healthy Connections Hood River is whole-person Mind-Body-Spirit well-being. While all our providers prioritize and promote all these dimensions, Heather's primary role – backed by decades of training and experience – is to support your emotional, cognitive, behavioral, and lifestyle choices to optimize your wellbeing.
We know that diet and supplements alone are not the answer – just as in the traditional setting, no one pill can cure each ill. Mounting evidence suggests that stress, social isolation, and disconnection fuel the fires of inflammation and disease. We work together to build resilience, cultivate your connections, and create lifelong habits to help you deal with the trials of modern living.
We also know that many changes and choices can be difficult to implement, for myriad individual reasons, including (but not limited to):
Fear
Self-doubt
Past trauma
Ambivalence to change
Addictions
Unconscious self-sabotaging
Overwhelm, or "too busy"
Lack of support or too much (of the wrong kind of) support
Inadequate understanding of, or doubt about, your plan of care
Difficulty sticking to routines
(and the list goes on…. Fill in your challenges here! _________ )
And yet – you are here, you want to feel better, and you'd like support. Humans have a basic need for support and encouragement, and with Heather on your team, you have that! More than just emotional support, Heather has a tool box full of strength-based practices, experiments, meditations, and habits that can reduce your stress, improve your self-talk, and keep you on track with your vision for a healthy, thriving life.
How do I enroll in Health and Wellness Coaching?
Coaching sessions are included with either the Basic or Intensive Functional Medicine package.
Don't want or need a FM Package right now? You can still work with Heather as your wellness coach, to:
Create your personalized wellness vision
Identify "what's working" and "what's not" to help guide your next steps
Check in regularly to stay on track with your habits and choices, flexing as life changes
Set and accomplish goals with an attitude of empowerment
Understand and reduce your cravings, habits and patterns that don't support your ideal wellness
Increase your energy levels
Reduce brain fog
Improve your personal relationships, starting with your relationship with yourself
Achieve your health goals and celebrate your successes!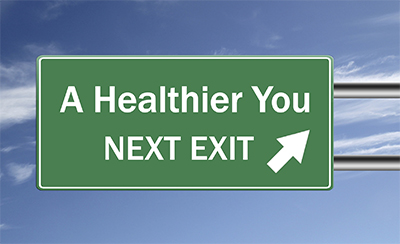 Investment
We believe that coaching can be KEY to making difficult, sustainable lifestyle choices. For this reason, we include coaching in our Functional Medicine packages, and we don't recommend signing up for just one session. We have experienced that a package of sessions, within a specified amount of time, targeting the behaviors and cognitions you deem to be highest priority, will help you get the results you want and the changes you need to thrive.
Take The First Step Today On Your Journey Back To Health
Maybe you have some questions you'd like to ask before you make a decision on becoming a patient. Our Practice Administrator is happy to answer any questions you have to see whether or not Healthy Connections is right for you.